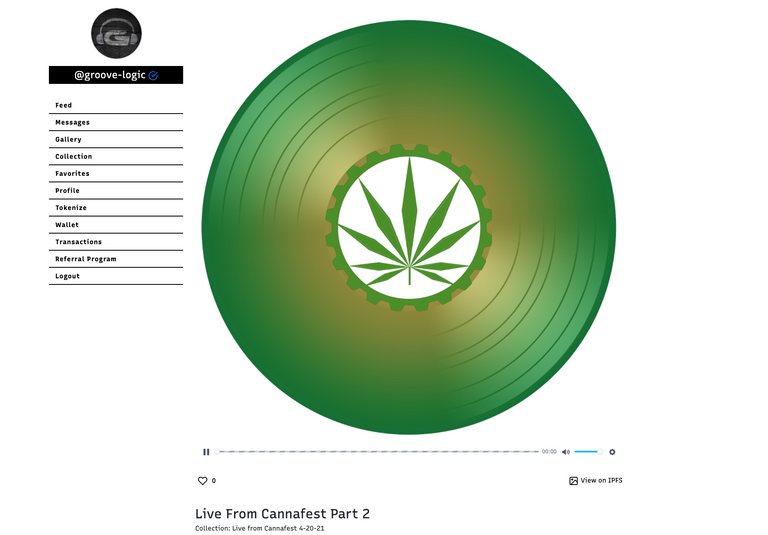 Part 2 of the Live from Cannafest 4/20/21 had been minted on @nftshowroom! This NFT features a cool looking vinyl record image, and a bonus download if you purchase that is a GIF of the vinyl record spinning on a turntable. It's a cool bonus image for sure and I think may make a cool NFT on it's own, lol. Anyway, for these three NFT's you get to hear the full version first, but for any more I create, I have learned to use the unlockable for the full file and use the audio upload as a preview kind of thing... Anyway, hope you enjoy the set!
Remember if you purchase this NFT, you will be supporting the #Weedcash community as a whole as 50% of the sale goes to the @weedcash-fund
Link to nftshowroom.com: Selling for 210 HIVE
https://nftshowroom.com/groove-logic/collection/groove-logic_live-from-cannafest-4-20-21_live-from-cannafest-part-2
Have a great day!
---
Posted via weedcash.network