Hello friends! It is past time for another LOLZ Project Update. We have been wanting to post this update for a few days, but unfortunately we had some "bugs" show up that caused us to want to wait till we could get things straightened out. Some things are still a bit "wonky" but we decided things are close enough to go ahead and get this update out since we have been a bit quite lately.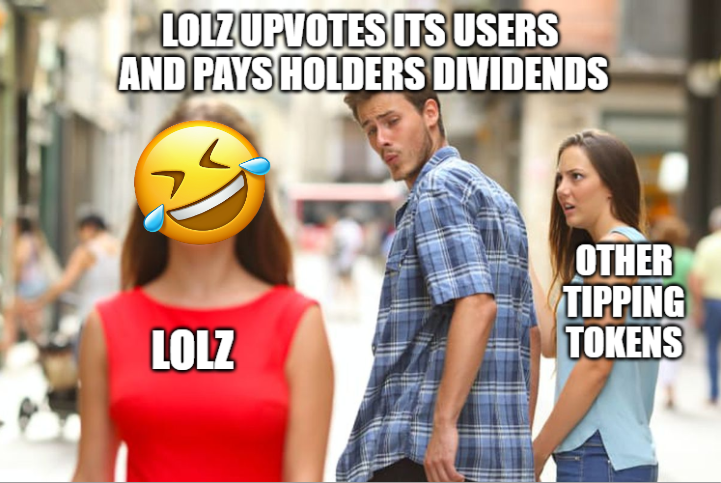 New Headliners
In our last update we noted that we had our first Headliner (defined as holding 512 or more LOLZ tokens). Since then we have had six more achieve Headliner status.
Help me congratulate our new headliners! Thank you for your support of the LOLZ Project.
LOLZ Farming
Three weeks ago we launched LOLZ Defi, a new way to farm LOLZ tokens by delegating your Hive tokens to the LOLZ curation bots.
We have been wanting to share the returns we are generating because they are darn good, but unfortunately, one of the bugs we mentioned above impacted our curation bots for tribes where the !LOLZ command isn't getting used as much (SportsTalk, SplinterTalk, for example).
It was an easy fix, but since it takes 7 days for the curation rewards to get back to normal, the APRs for some of the tribes are still low compared to what we are able to achieve. So we will wait a few more days to start posting our APRs once things get back to normal, by which point we expect to have our automated LOLZ Farming and dividend reports up and running (more on that below).
As to the impact on our LOLZ farmers, the impacted tokens did not have large delegations coming in. Nonetheless, we will send some "make-up" LOLZ to the folks who have been delegating to us for those tokens that were affected. Thanks for your your understanding.
LOLZ Dividends
As we mentioned in our LOLZ Defi introduction post along with LOLZ farming, we also started paying a portion of the curation earnings to our LOLZ Headliners. Currently, 40% of all token curation rewards are added to the LOLZ Pool (@lolz.pool). Weekly (on Sundays) 1% of the pool are paid out as dividends to the LOLZ Headliners.
While everything is working as intended, we have been re-thinking our approach. First, we realized that we should probably change how we are making our payouts. Right now, we payout dividends for every token on Sundays. As the number of Headliners increase and the number of tokens increases (more on that below) we will need to put a pretty significant amount of HP towards the bot just to cover the RC of transferring all those tokens.
To illustrate our concern, as of now we have 7 Headliners and 14 tokens which means we need to make 7x14 = 98 token transfers which is manageable. However, if that number were to grow to 1000 Headliners (which we hope and expect it will some day) the number of transfers would blow up to 14000 token transfers! That would take a lot of HP to process.
To help diffuse that potential issue, we plan to change the dividend pay outs so that dividends for 2 or 3 tokens are paid out each day. That way, dividends for all tokens will still be paid out over the course of a week, but the number of transfers per day are cut by a factor of 7. This will allow us to regenerate resource credits every day and reduce the need to add HP to the pool.
The other thing we are rethinking is the 1% pay out per week. Our idea was that by paying out just 1% of the pool each week, it would grow over time to the point the dividends would add significant value to holders of LOLZ tokens. After thinking about it more, we realized this approach was not very efficient.
Right now the payouts are much less than the curation rewards coming in so the pool is growing. But as the pool grows, the dividends paid out will increase. At some point the pool will have grown to the point that the dividends paid out will equal the curation rewards coming in. We did a bit of math and came up with this chart.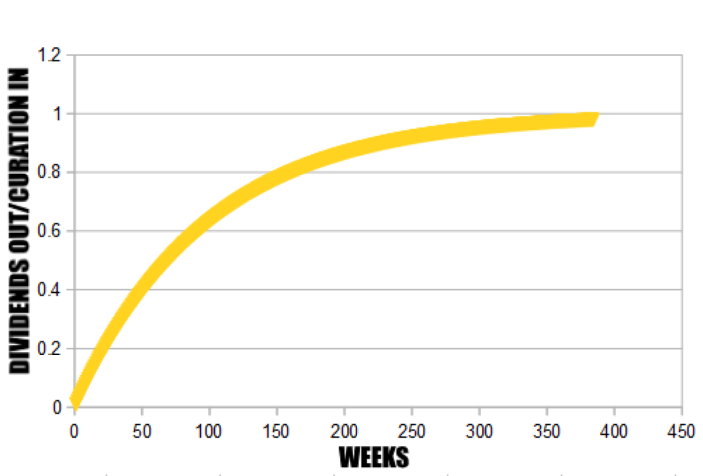 Never mind the math, but what it is telling us is the way LOLZ Dividends are paid out currently, it would take over 400 weeks before the amount of dividends being paid out were equal to the amount of dividends coming in. At which point the pool would have a bunch of tokens sitting around doing nothing.
In the meantime the dividend payouts are not adding much value to the LOLZ token. For the payouts we just made today, we estimated an APR of around 6%. While that is much better than you can get at a bank, it is no where near what we had expected.
So what is the solution?
We have decided to start paying out 100% of pool rewards every week. What this will do is immediately increase the dividend rewards for holding by several fold. That in turn will make it much more desirable to hold, farm, and buy LOLZ tokens, and that should ultimately increase the market for LOLZ tokens.
Automated Reports
We have been working on creating some automated reports for the LOLZ project. Soon we will be creating a post per day that shows the statistics of our LOLZ Curation (stakes and curation earnings), Farming (delegations in and APRs for each token), and Dividends paid.
These reports will have several purposes. First and foremost, the APRs and dividend payouts will be useful to our farmers and holders.
Second, these reports will help promote LOLZ Defi in the tribes we are curating in. We are pretty proud of what we have built but other than our introduction post we haven't started promoting it (partly because we wanted to get our APRs figured out, partly because life gets in the way sometimes.) We are pretty sure once people see the farming and dividend returns we are seeing we will get a lot more interest in LOLZ Defi.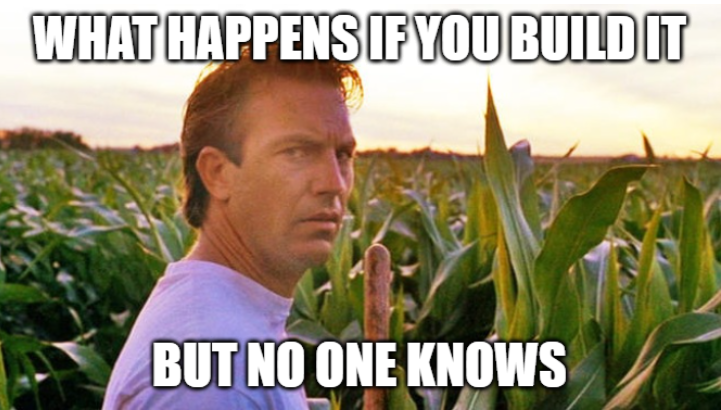 As always, we want to be good neighbors so to avoid spamming the tribes, we will rotate the tags we use in each post so that no tribes gets a report more than once per week. To avoid spamming our followers we will have the reports come from @lolzbot rather than this account.
Finally, the HBD earnings from the reports will be used to pay server costs with the rest being used to buy and burn LOLZ. Any token earnings will be staked to increase curation earnings.
LOLZ Free For All
What would an LOLZ Update be with out a LOLZ Free For All? You can earn up to 3 LOLZ by taking these three easy steps:
Drop a comment - 1 LOLZ
Tag a friend - 1 LOLZ
Reblog this post (and tell us in the comments) - 1 LOLZ.
About the LOLZ Project
LOLZ Project is an engagement project with the mission of spreading laughter and joy on the Hive blockchain. Hive users can use the !LOL or !LOLZ command in comments to share a clean joke and tip the author an $LOLZ token.
Help Support the LOLZ Project
Here are some easy ways you can help support the LOLZ Project -
Use the !LOL and !LOLZ command often to tip fellow Hive authors.
Upvote and re-Hive our posts. All rewards will be used to help cover server costs and increase curation value.
Delegate Hive tokens and earn LOLZ Farming rewards.
Follow @lolztoken and participate in our airdrops, contests, and giveaways.