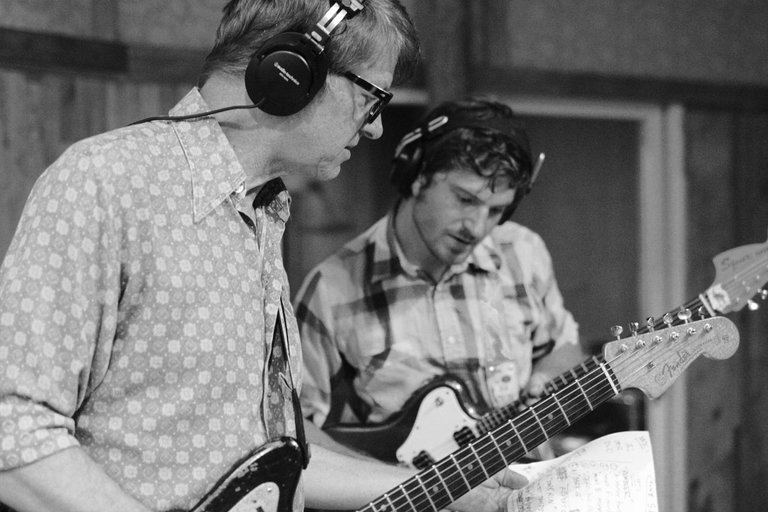 Big Walnuts Yonder - Raise the Drawbridges
Big Walnuts Yonder is a bit of supergroup,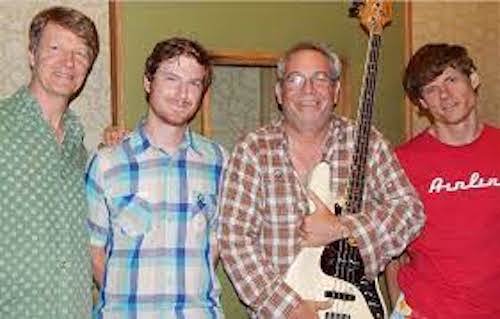 Photo of the band together in the studio (Image Source)
made up of Nick Reinhart (Tera Melos), Mike Watt (Minutemen, fIREHOSE, etc.), Nels Cline (Wilco, etc.), and Greg Saunier (Deerhoof). The idea for the band was originally discussed in 2008 when Watt and Reinhart were on tour in Ireland at the same time. Reinhart was remarking on Nels Cline guitar work on one of Watt's solo albums, and eventually suggested Saunier as a drummer. Eventually, the band came together, and recorded a single self-titled album, which was released in 2017 on Sargent House Records, which also releases Reinhart's band's music. The album is SUPER out-there and strange, though it doesn't really resemble any of the individual members bands. The songwriting is strange, utilizing odd rhythms and weird harmonies, as is the actual production (guitar tones, timbres used), which I'm all definitely partial towards. This song was released before the album as a single, and a bit of a preview of what was to come. It definitely isn't for everyone, but if you enjoy the weird quirkiness, I recommend checking out the album as a whole.
---
---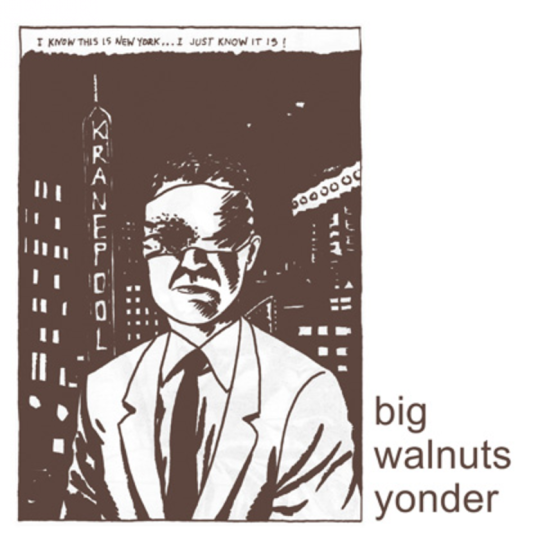 Big Walnuts Yonder, Self-Titled (2017, Sargent House Records)
Enjoy today's song! Thanks for checking out my blog! Long live the Hive!
---
---
---


⚔️ JOIN US ON TELEGRAM ⚔️