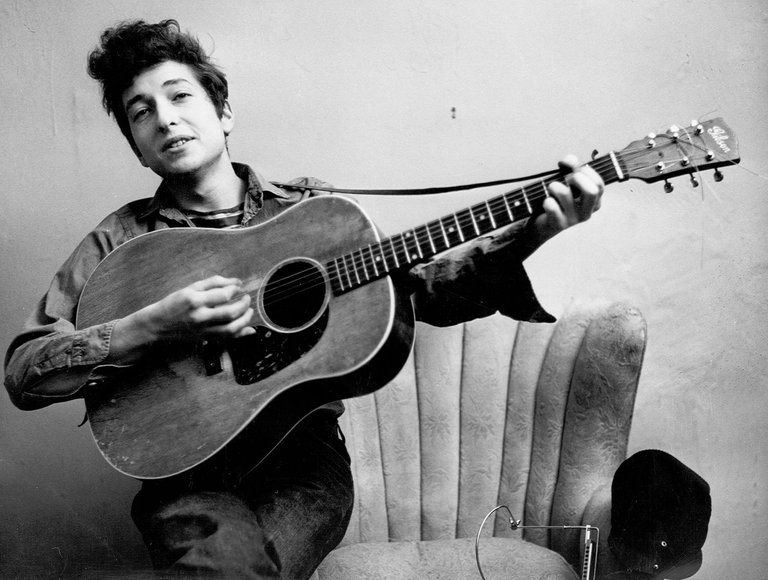 Bob Dylan - Corrina, Corrina
Bob Dylan is an artist that I've been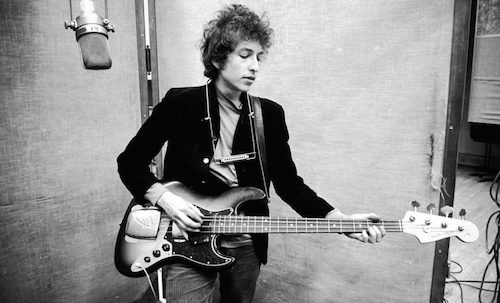 Bob Dylan in the studio (Image Source)
a fan of for most of my life, and is another artist that I was first introduced to through cassette tapes in my parents car. When I first started playing guitar, Dylan songs were some of the first I learned to completion, a they're often built around 'cowboy' chords (the basic, open chords on guitar), and basic picking, making them good practice exercises. They're difficult enough to require practice, but easy enough to learn relatively quickly and feel reasonably accomplished. Dylan (born Robert Allen Zimmerman) first began playing music in high school, forming a number of different rock bands. In college, he began to get into the burgeoning folk music scene of the early '60s at coffee houses and local venues, and eventually found mainstream success through that world. However, he was always a fan of rock and roll, and returned to those roots later on, releasing a number of albums that were far more blues/rock oriented than folk; this alienated a lot of the hardcore folk fans, but gave Dylan a much wider fan base overall, cementing his place as one of the greats. Today's song is from his 1963 album The Freewheelin' Bob Dylan, and is actually a traditional tune, not an original, which was first performed as a country blues tune. I like the older versions as well, but I've always been most partial to Dylan's version.
---
---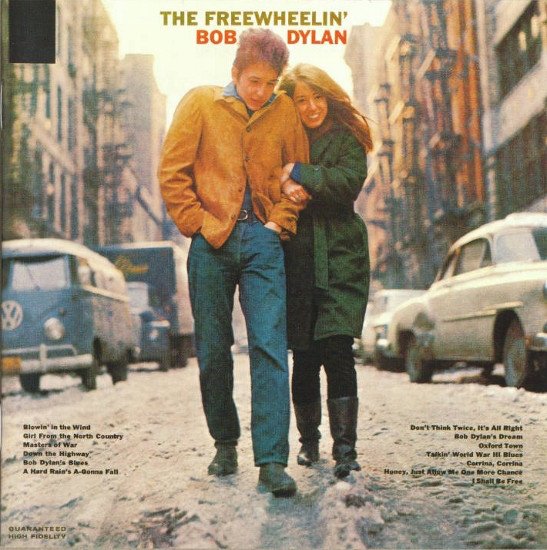 Bob Dylan, The Freewheelin' Bob Dylan (1963, Columbia Records)
Enjoy today's song! Thanks for checking out my blog! Long live the Hive!
---
---
---


⚔️ JOIN US ON TELEGRAM ⚔️