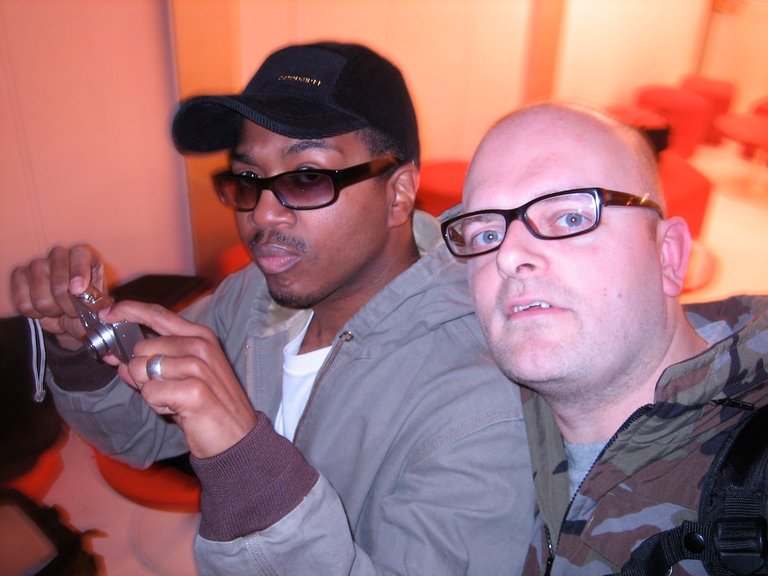 Fat Jon & Styrofoam - Acid Rain Robot Repair
Fat Jon, aka for Fat Jon the Ample Soul Physician,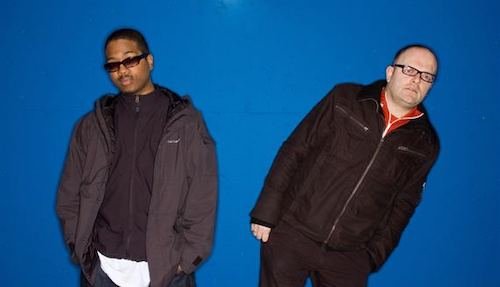 Fat Jon and Styrofoam (Image Source)
is the stage name of Jon Marshall, a hip-hop producer and rapper, from Cincinnati, OH. I first discovered his music from the soundtrack/score from the legendary anime series Samurai Champloo, and have remained a fan since, and wind up going through his full discography in a single sitting at least once or twice a year, as I just can't put it down. His style of hip-hop has influenced many other artists, and has became a sort of staple amongst anime soundtracks generally. Styrofoam is the moniker of Belgian electronic musician/producer Arne Van Petegem, and was an artist I didn't originally know much about; after seeing his name as a co-collaborator with Fat Jon on their 2006 album The Same Channel, I checked out his music, and definitely dig it quite a bit. However, the album the duo worked on together remains a favorite of mine from both artists; while it's hip-hop-ish, there are a lot of awesome electronic elements/styles that are incorporated into it, making it a really unique piece of the Fat Jon discography. This is the opening track, and definitely sets the general vibe. If you enjoy this, I cannot recommend the album as a whole enough, it's well worth a listen.
---
---
Fat Jon & Styrofoam, The Same Channel (2006, Morr Music)
Enjoy today's song! Thanks for checking out my blog! Long live the Hive!
---
---
---


⚔️ JOIN US ON TELEGRAM ⚔️