For my 10 weeks on Hive post (the update before this) check out:
https://peakd.com/musicforlife/@tdctunes/10-weeks-on-hive-goals-finances-updates
12 weeks and going strong! I guess I'm a Hiver now!
Read on for a summary of what I've been up to in terms of my goals (or in this case... not so much of my goals!). Plus my current Hive earnings/financial position and the plan for the next 2 weeks...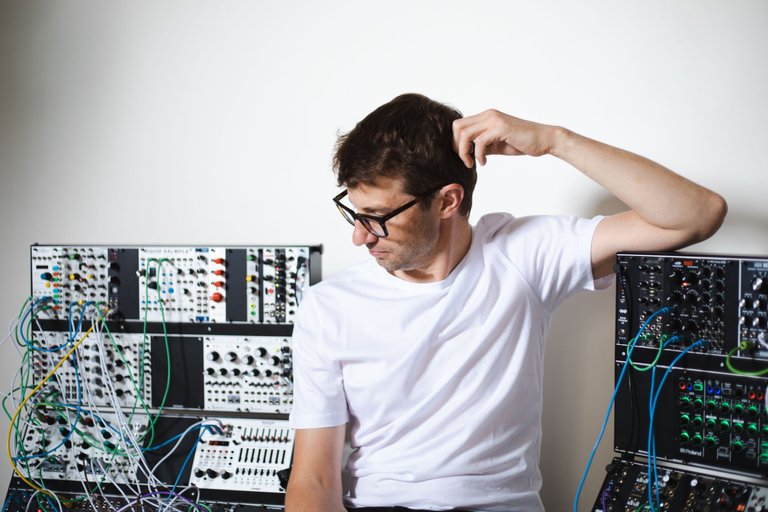 Finances Update
Hive Holdings
| | 14 October | 28 October | 11 November | 25 November |
| --- | --- | --- | --- | --- |
| Hive Power | 4590 | 4635 | 5187 | 5314 1 |
| HBD | 75.22 | 89 | 126 | 418 |
Earnings - per week (in Hive)
| Source | 14 October | 28 October | 11 November | 25 November |
| --- | --- | --- | --- | --- |
| Rising Star @risingstargame | 14 | 14 | 30.8 | 31.5 2 |
| Diesel Pools (all the @hive.pizza ones) | 21.98 | 16.8 | 9.2 | 11.2 |
| Post Rewards | 28.5 | 16.54 | 3.1 | 34.33 |
| Curation | 8.31 | 8.16 | 8.5 | 8.63 |
| Hive Engine (Author + Curation + Staking) | ? | ? | 1.14 | 0.91 |
| Delegation to @hive.pizza | ? | ? | 1.3 | 1.1 |
| Total | 76.58 | 57.87 | 54.04 | 87.61 |
Notes:
1 The nice steady increase is a lot to do with participating in #HivePUM
2 My Starbits earnings have actually increased significantly due to nearly doubling my fans, but the price of Starbits is down during the current Hive pump so at time of writing my earnings translated into Hive didn't increase much.
3 I have changed the way I report this. Instead of taking the value for the last 7 days from https://hivestats.io/ I'm now taking the value for the last 30 days and dividing by 4.3 to give an average weekly amount over the last 30 days. This should help to even out this otherwise rather spiky statistic.
Goals Update
From last time my goals were:
Increase my fans in @risingstargame from 21,000 to at least 50,000!
Good effort but NOPE. Erm. It turns out that was a super hard goal. I was expecting to have to bring in some extra money to fund it (which I did) but I had to settle in the end for 40,000 fans as the Ego increases were just too hard to manage. Still - I'm pretty happy with being close to doubling my fan base in 2 weeks and still loving the game!

Revise and increase my positions in Diesel Pools - looking to roughly double my overall exposure to them.
I have completely FAILED this one too! There are reasons. With all the activity with Hive pumping and also with some learning and advice I received I ended up using my spare available funds for other investments (within Hive). The other reason was... buying a lot of Rising Star cards to try and meet my first goal! Still - this goal is still one of mine as there are some fantastic APRs to be had, especially in the @hive.pizza pools - and I've just seen that there is a new PIZZA:ONEUP Diesel Pool too!
Continue #HivePUM - either powering up at least one hive or posting a 100% HP Reward post every day during November!
Not complete (since November isn't over) but I believe I'm still on track with this - it's a bit of a stamina one - meaning I had to have doing this high on my main personal todo list every single day of the month! I'm glad to be doing it but won't mind when the pressure comes off in December! That said looking at my HP increase - that's a lot to do with the consistency that doing Power Up Month brings - so I definitely recommend it and likely would do it again myself.
Continue to improve my reporting. (stats and accuracy, add APR figures where possible)
Tiny Improvement Only. I've done the averaging out of the Hive Post and curation rewards thing (see above) but that's the only improvement. I really need to get a handle on how to track/account for the Hive Engine rewards because I don't understand the numbers I'm putting here. Hopefully one for next time...
Write another update post in 2 weeks!
Well at least I 100% met this goal!
Next Goals
In the next 2 weeks:
I think it's going to be about NFTs! I will be minting at least 1 NFT of my music and 1 of some related artwork - these will be the first NFTs I've created so pretty excited about this!).
I have recently bought a music NFT (more about that below) but also I would like to set myself the goal to...
Buy my first Art NFT! I'm a bit overwhelmed by the choice out there - but I have to start somewhere!

Complete Power Up month! I'm on track so this one is almost in the bag!

Continue to improve my reporting. (stats and accuracy, add APR figures where possible) - I'm going to carry this one over to try and force myself to make some bigger improvements in my understanding and therefore my tracking/reporting for next time!

Write another update post in 2 weeks.

Last but not least: Don't fail my goals!
NB: Reaching 50,000 fans on Rising Star and Doubling my Diesel Pool positions are still my goals, but I'm not going to put a timeline on them for now as I've seen this week how things can change (I'm looking at you $1.8 Hive!) priorities and make it worth adapting my plans a bit.
Thanks and Shoutouts
Big hi and thanks to the Hive Pizza community and especially @thebeardflex and @hivetrending for making it all possible! And by all I mean - there is so much good stuff going on there that it's hard to keep up with! Latest update post is here to give you an idea.
Huge thanks to @stickupboys @creodas @theturtleproject and @pixiepost for getting involved with my music streams, giving me sound design challenges to do live and generally engaging with the stream and being lots of fun! THANK YOU!
Throwing loads of support towards the @nfttunz project which I've become aware of this week. I've bought my first NFT Music there. It's called Peace of Mind by @davidfar - I love it and I'm listening to it on repeat whilst writing this: https://app.nfttunz.io/market/davidfar_df-originals_peace-of-mind
It's early days for NFTTunz but I think great things are going to come of it!
---
That's it for now - I didn't meet many of my goals this time, but sometimes things happen and it's ok to adapt the plan in the short term. See you for another update in 2 weeks!
Happy Thursday Hive!