Sublime Sunday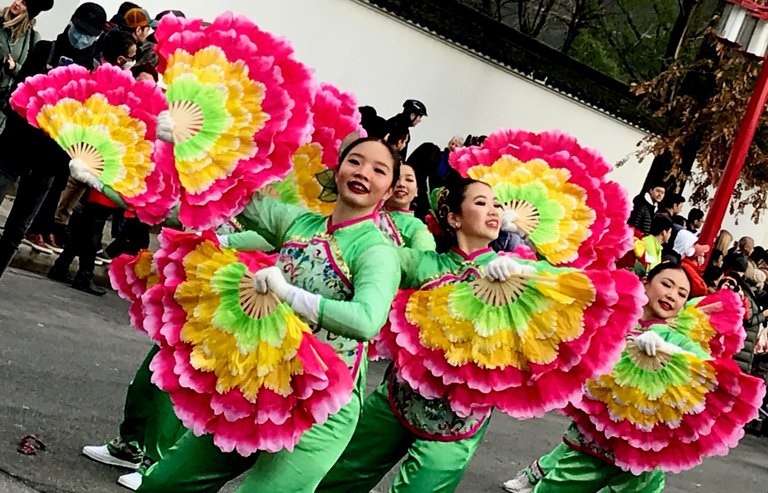 This sublime Sunday ... hosted by @c0ff33a ... heralded the Lunar New Year. The winds and the weather gods cooperated. We had a mild, at times sunny, and dry day to celebrate. A great day for a parade.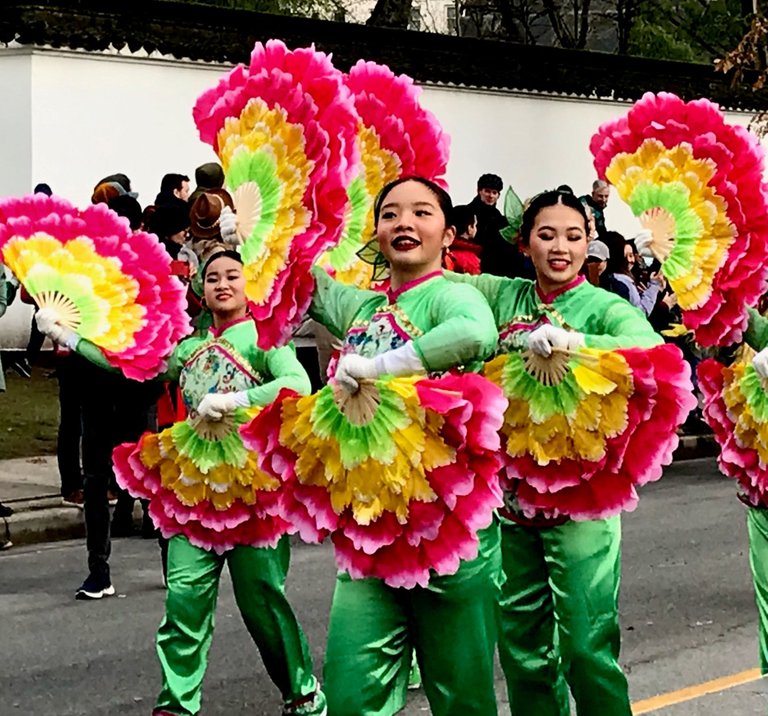 Starting at Vancouver's Chinatown gates, the Spring Festival Parade made its way down Pender to Abbot and then down Keefer.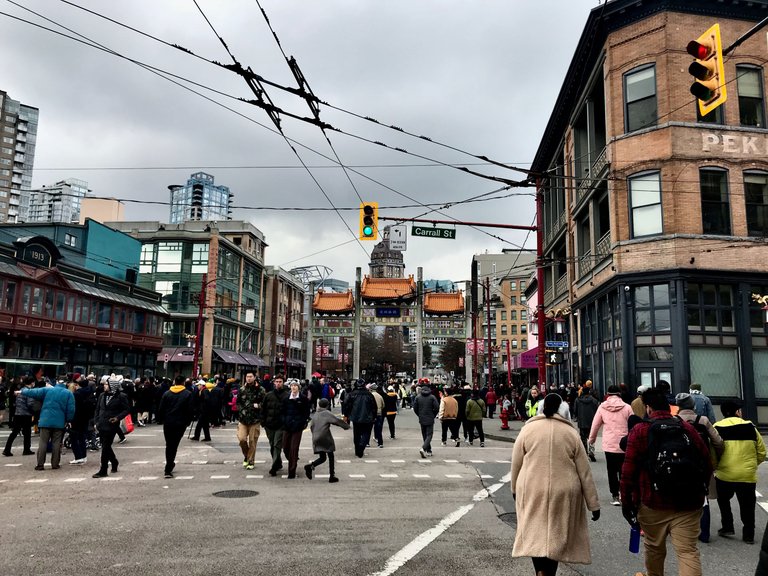 The march featured the usual suspects: lion and dragon dancers and their multi, fleet footed animators.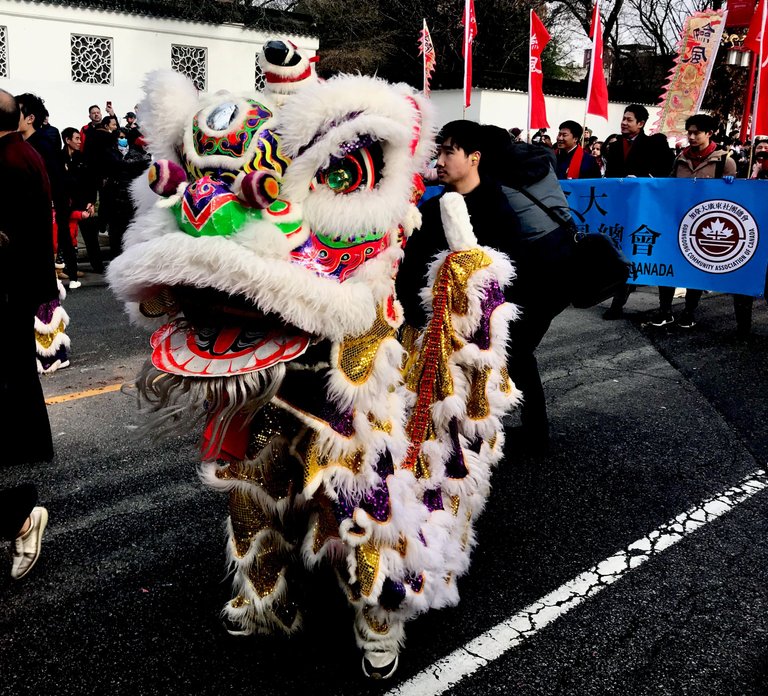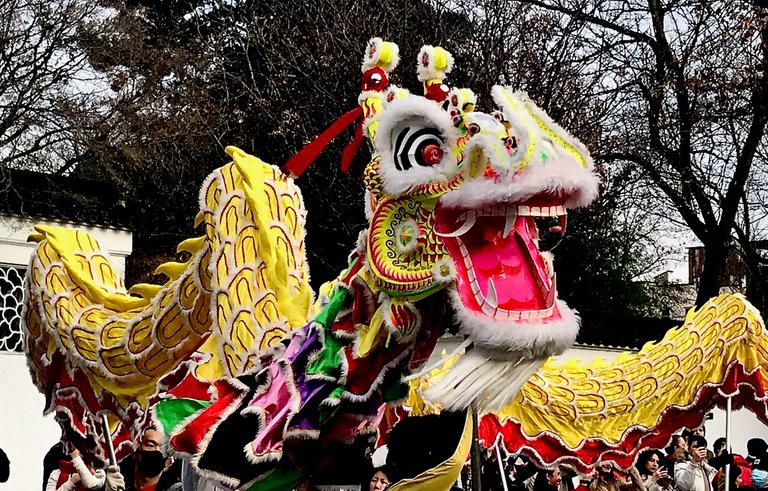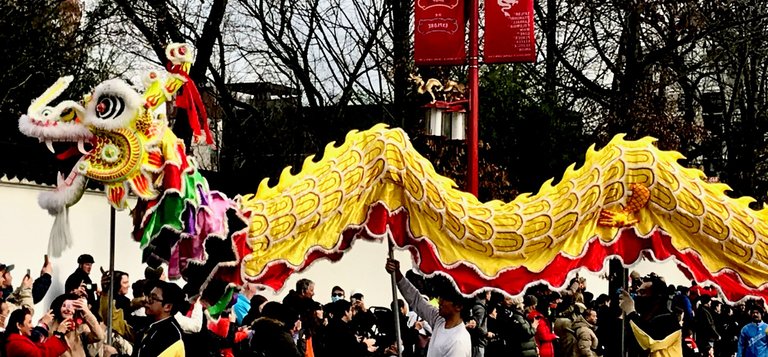 There were marching bands and lots of politicians ... no day is perfect, even a sublime Sunday. But 3-piece suit clad metaphorical snakes could not slither away the smiling faces and the enthusiasm of everyday people showing off their culture and art.
Grinning dragons eat serpent al fricasseé.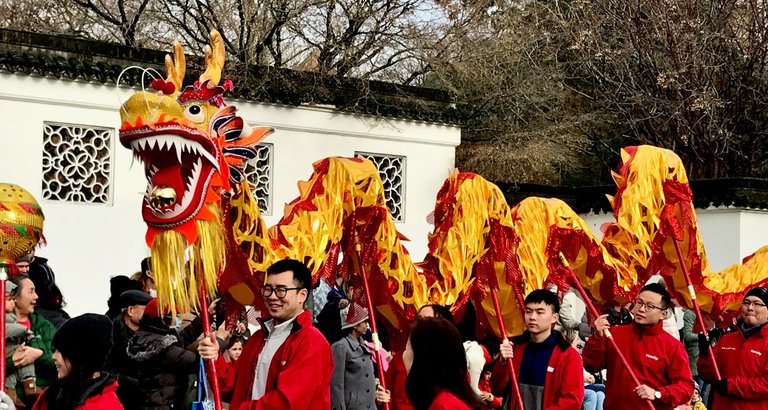 I particularly enjoyed the fan dancers.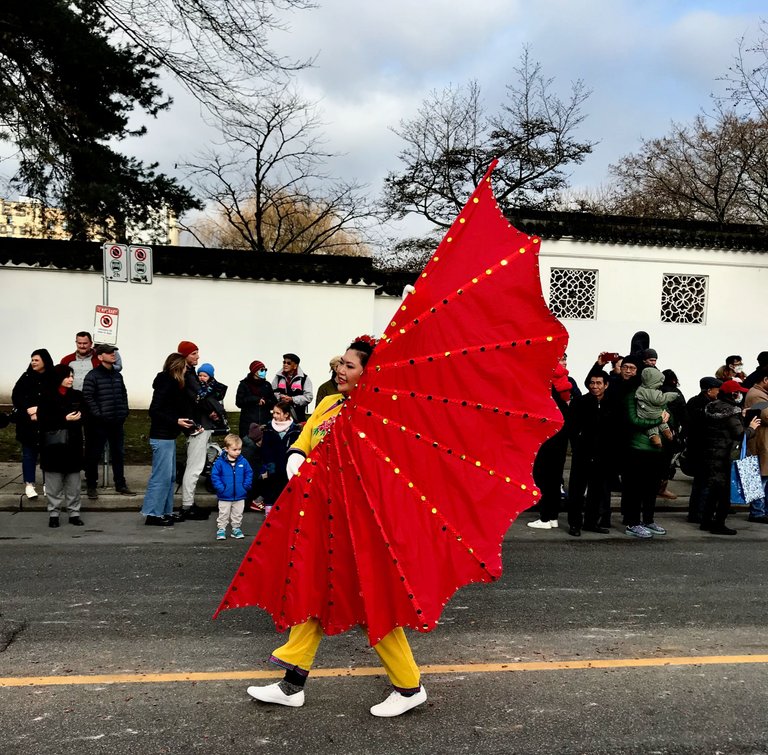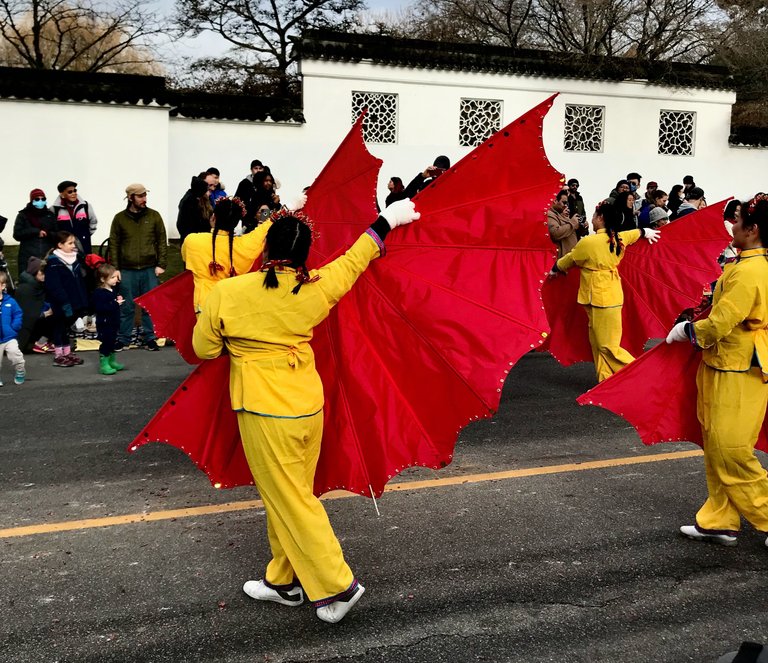 But as beautiful and delightful the dancers were, every parade must have a pavement scene stealer.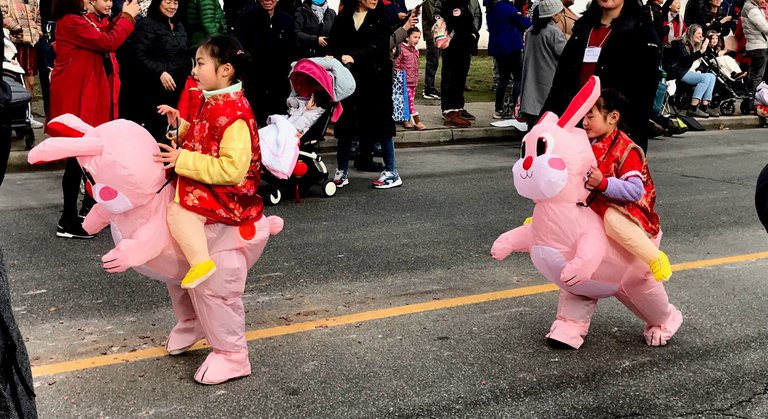 It is the year of the rabbit and the spring is not far away. And so hippity hop.
The Vancouver Lunar New Year Parade is a large one. From the looks of it, it was very likely that there were more people marching in the parade then watching. That said... participant quickly becomes spectator and vice versa. There really was a wonderful community feel to the event.
How about where you are? How did you celebrate the Lunar New Year?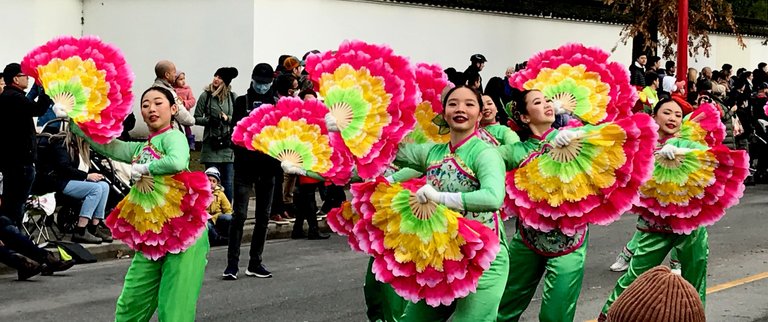 The Tiger with the Heart of a Squirrel
The tiger with the heart of a squirrel
Had beauty like no other
All that saw his magnificence
Fell paw over tail in love
A plummet from which
Many would never recover
Then came the lioness
With a heart like a phoenix
Brave as all, she took no cover
She fell as hard as any old tabby
Tiger and lion, cats they were both
But the squirrel, was no bird lover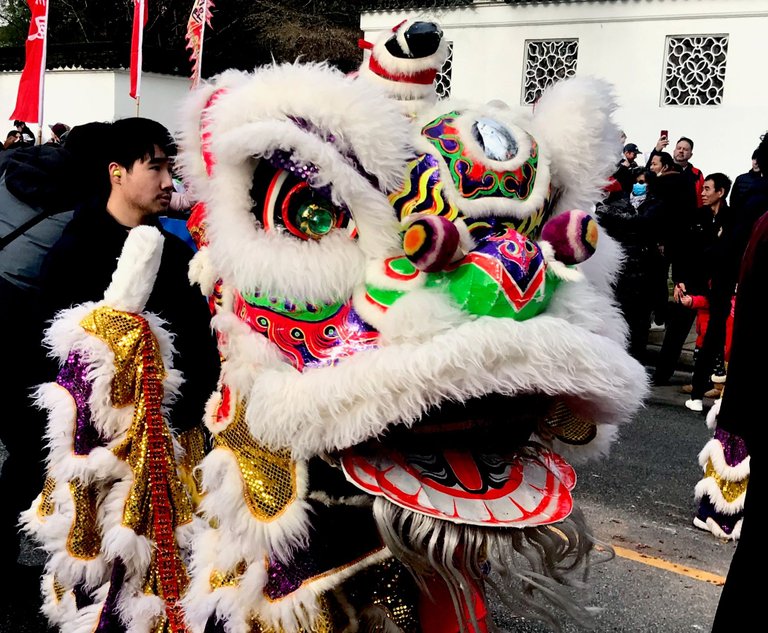 Not to worry, from the fall
From the flames …
The phoenix rose again
Revived our fair little lioness
The lioness vowed to find another
One who burned just like her
Maybe even a little brighter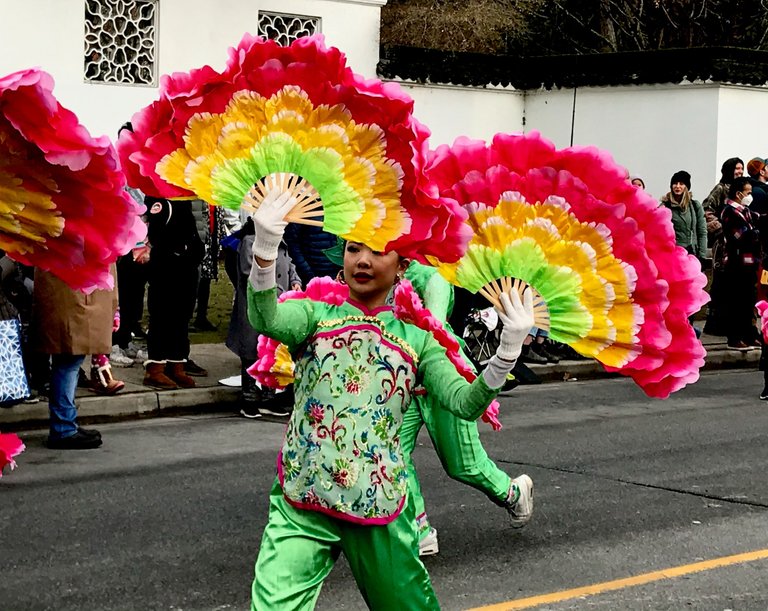 She understood and always would
The heart of a squirrel is won
Not by bravery, love, or passion
The heart of a squirrel is won by one thing
And one thing only … nuts
And all it can gather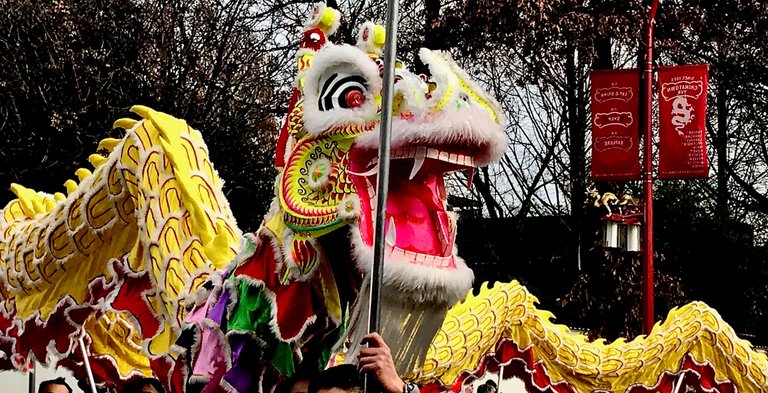 In the end and always
A squirrel is a squirrel
A lion is not a tiger
Let your heart be a phoenix
And it will rise again and again
From any and all, burnt-out old embers