Let me introduce one of my graphic artworks.
I created the Jazz CD album for the Japanese jazz guitarist Fumika Asari.
My first impression when I saw her artist photos was that she looked pretty young.
Normally when I design Jazz CD album, I respect classical Jazz visual to preserve the basic Jazz atmosphere. However, I wanted to approach in a different way this time. So I used bright mint green colour for it as an accent so that it looked fresh and modern and also keeping Jazz atmosphere at the same time.
日本人ジャズギタリスト 浅利史花さんのCDアルバムのデザインをさせていただきました。
初めて彼女のお写真を拝見した時、とっても若くて可愛らしい方だなという印象を受けました。
普段、私がジャズアルバムのデザインをさせていただくときには、クラシカルなジャズのイメージを無くさないように留意しながら作るのですが、今回はちがいました。ミントグリーンをアクセントに使うことで、少しフレッシュでモダンな印象をつけました。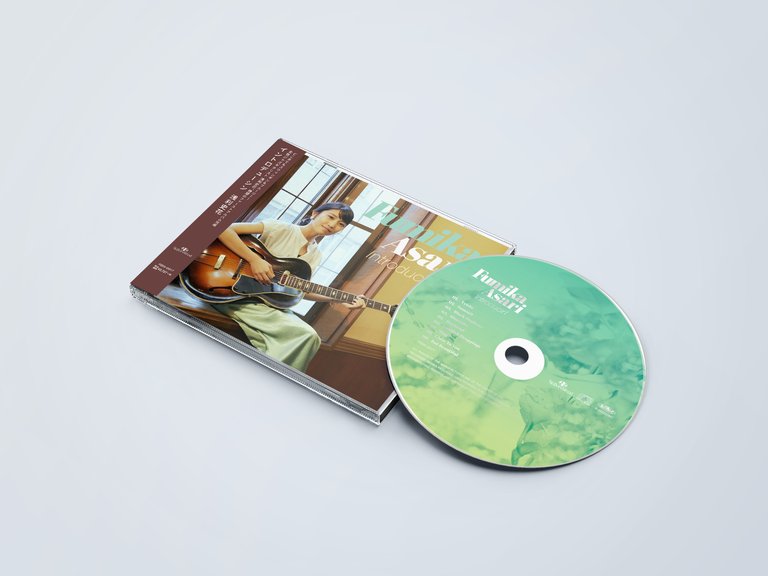 About the CD disk, I used botanical images abstractly to match with the image of the background which is a close up of the guitar.
ディスク面のデザインついて。植物のイメージを抽象的に入れ、インレイのギターのクローズアップとマッチするようにしました。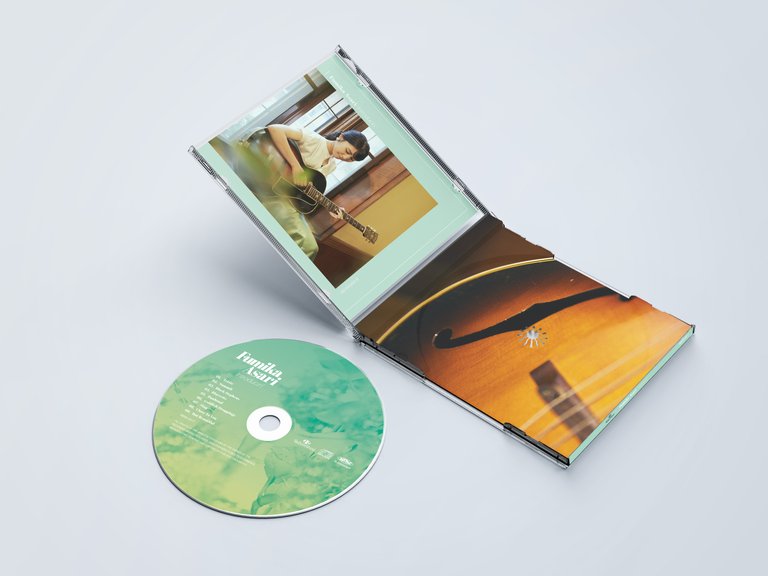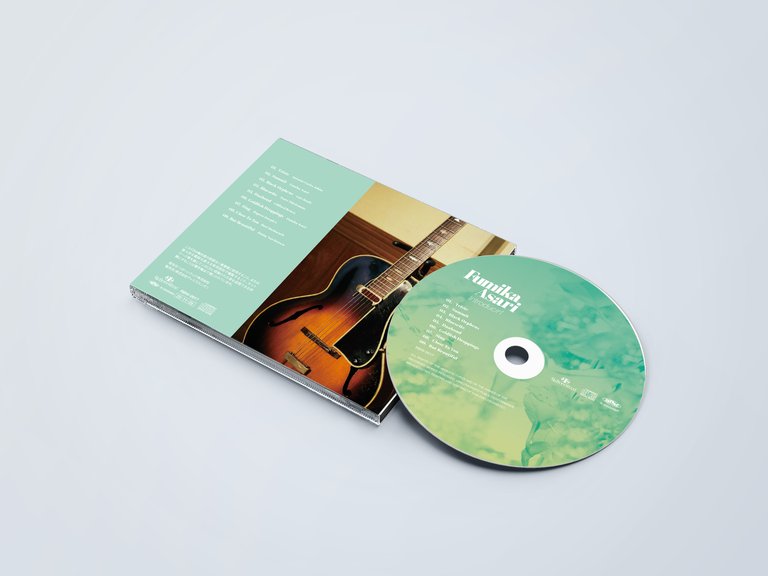 Fumika Asari
浅利史花