HELLO DEAR RISINGSTAR COMMUNITY /HOLA QUERIDA COMUNIDAD RISINGSTAR😄
This is the final part of what I called the extra draw, thank you very much to those who participated in the event, I thank very much those who supported with their participation or their vote. As I mentioned in a previous post, I do not have the ability to continue doing raffles on a daily basis, but I aspire to return with you soon with a new one.
Este es la parte final de lo que denominé el sorteo extra, muchas gracias a quienes están participaron en el evento, agradezco mucho a quienes apoyaron con su participación o su voto. Como les comenté en un post anterior, no tengo la capacidad para seguir haciendo sorteos a diario, pero aspiro a volver con ustedes pronto con uno nuevo.
The rules were / Las reglas fueron
Follow this account and comment: I want to participate, or recommendations on how to improve the giveaway.
If you can vote and share, it is appreciated but it is not necessary.
Whoever wants a specific card can place it in the comment, if not, one will be given randomly as in the winner of this opportunity.
I am very grateful to those who participated and continue to enjoy this wonderful game RisingStar
Seguir esta cuenta y comentar: quiero participar, o recomendaciones de cómo mejorar el sorteo.
Si pueden votar y compartir se les agradece, pero no es necesario.
El que quiera una carta especifica puede colocarla en el comentario, si no, se le dará una de manera aleatoria como en el ganador de esta oportunidad.
Agradezco mucho a quienes participaron y sigan disfrutando de este maravilloso juego RisingStar
Ganador/Winner:
MID RANGE GUITAR + 1000 starbits Congrats @robz17 :D!!!
Video
https://odysee.com/@Music:a9d/Final-Winner:5
Imagen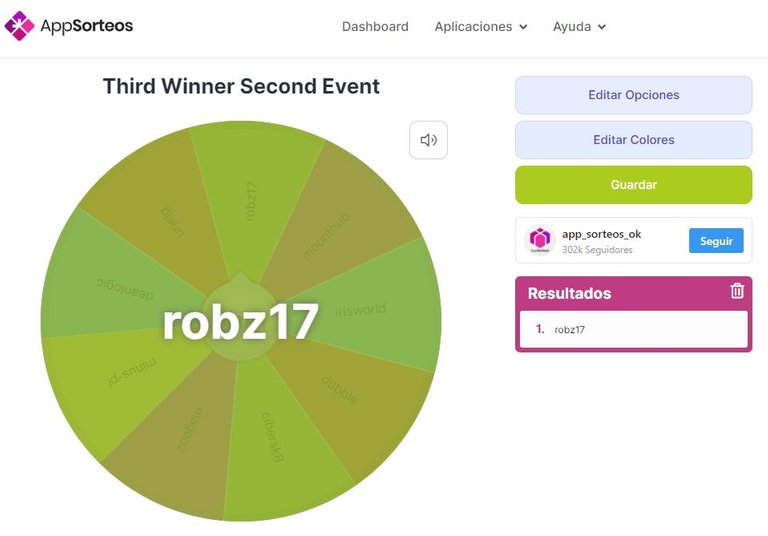 PRIZE / PREMIO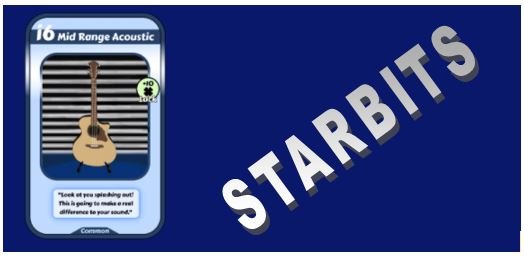 Those who want to leave a message, I will randomly give you pieces of pizza, however, I no longer have any more prizes to give out, again I thank you all and I hope to be able to share another draw with you soon, I will still save the list of those who participated in the draw for that at the time of making another, they have the notice of a new risingstar event:
Quienes quieran dejar un mensaje, les daré aleatoriamente pedazos de pizza, sin embargo, ya no tengo más premios para repartir, nuevamente les agradezco a todos y espero poder compartir pronto otro sorteo con ustedes, igual guardaré la lista de quienes participaron en el sorteo para que al momento de realizar otro, tengan el aviso de un nuevo evento de risingstar:
@eldon1
@specialfeelings
@supriya.gupta
@irisworld
@urielg
@minus-pi
@magooz
@moonthumb
@yeisono
@javiss
@jonimarqu
@dubble
@elrey9006
@cibersk8
@trentonlundy1
@zonadigital21
@deanlogic
@yankosoito
@elgringoviejo
Just thank @ zonadigital21 he really helped me a lot, hopefully you can follow him and support him. As always I will thank @risingstar for one of the best blockchain games, @academialibertad and M4L for his excellent work for the community. Many thanks to those who contribute their valuable vote even without participating, they are also appreciated.
Solo agradecer mucho a @zonadigital21 me ayudo mucho de verdad, ojalá puedan seguirlo y apoyarlo. Agradecer como siempre lo haré a @risingstar por uno de los mejores juegos blockchain, a @academialibertad y el equipo de M4L por su excelente trabajo para la comunidad. Muchas gracias a quienes aportan su valioso voto aun sin participar, se les agradece también.
THANK YOU ALL AND THANK YOU FOR EVERYTHING !!!