HELLO DEAR RISINGSTAR COMMUNITY /HOLA QUERIDA COMUNIDAD RISINGSTAR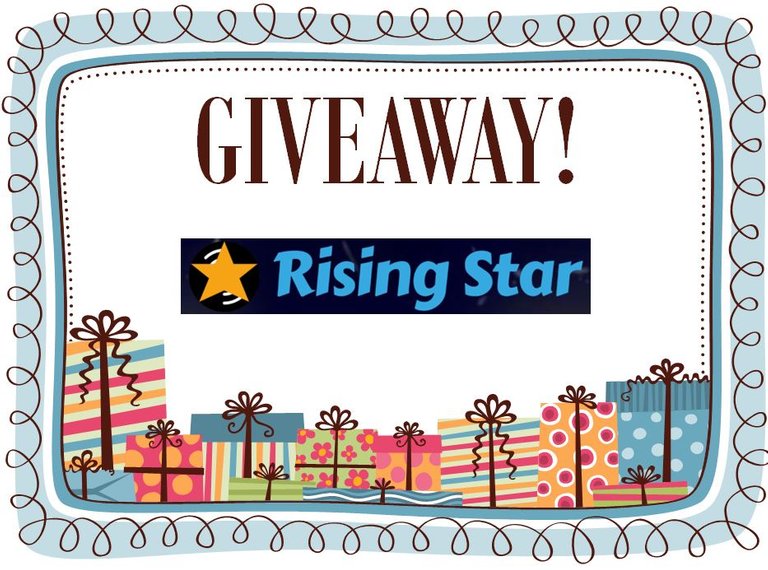 Dear community, I have already reached level 75, now I am fighting to get all the members of the band: p, on that side I think I have been able to advance a little faster in terms of experience, apart from that, crypto in general They have had a blow that only remains to have patience and endure the fall in my case, having invested in theta and I am about -25%, but with all optimism: p. Going back to risingstar, here are my stats:
Querida comunidad, ya logre el nivel 75, ahora estoy luchando para conseguir a todos los miembros de la banda :p, por ese lado creo q he podido avanzar un poco mas rápido en términos de experiencia, a parte de ello, las cripto en general han tenido un golpe que solo queda tener paciencia y aguantar la caída en mi caso habiendo invertido en theta ya ando como con un -25%, pero con toda el optimismo :p. Volviendo a risingstar, aquí están mis estadísticas:
Stats:

Winner / Ganador
https://odysee.com/@Auto_gis_y_varios:0/1000-starbits-20-septiembre:7
CONTRATS @banzafahra thanks for your participation :D!
CONGRATS FOR YOUR FIRTS TIME 😀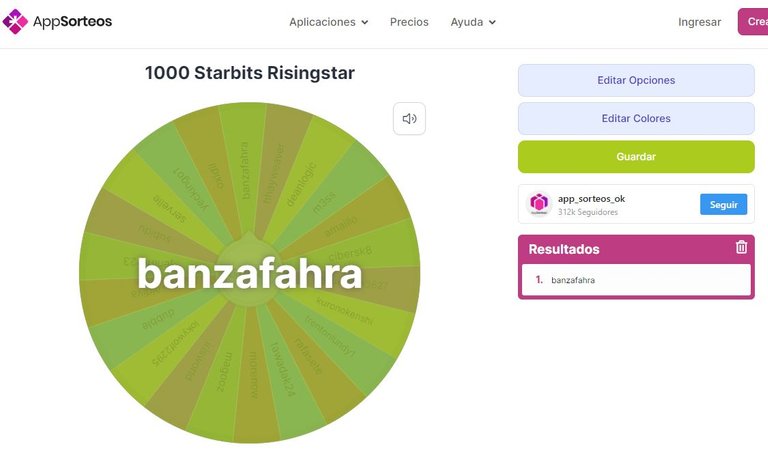 GIVEAWAY 1000 STARBITS/SORTEO 1000 STARBITS
Rules / Reglas
Follow this account and comment: I want to participate, or recommendations on how to improve the giveaway or what do you recommend for improve my gameplay :p
If you can vote and share, or maybe invite a friend, it is appreciated but it is not necessary.
I am very grateful to those who participated and continue to enjoy this wonderful game RisingStar
1.Seguir esta cuenta y comentar: quiero participar, o recomendaciones de cómo mejorar el sorteo o que recomendias para mejorar mi gameplay :p
2.Si pueden votar y compartir, o tal vez invitar a un amigo se los agradezco, pero no es necesario.
3.Estoy muy agradecido con quienes participaron y continúan disfrutando de este maravilloso juego RisingStar
I am collecting BEER 🍺 and LUV ❤️ to distribute along with the pizza that I usually distribute to all who participate, at the moment I do not have enough amount as I would like to be able to distribute all these tokens, but soon, I apologize to those who have not been able to deliver pieces pizza, as I mentioned in my previous post, I have made some purchases of PIZZA to see if at some point I achieve the necessary amount to deliver more. Thank you very much especially also to those who share your tokens.
Estoy recolectando BEER 🍺 y LUV ❤️ para repartir junto con la pizza que suelo repartir a todos quienes participan, de momento no tengo la suficiente cantidad como quisiera para poder repartir todas estos tokens, pero próximamente, pido excusas a quienes no les he podido entregar trozos de pizza, como lo comenté en mis anteriores post, he realizado algunas compras de PIZZA para ver si en algún momento logro el monto necesario para entregar mas. Muchas gracias especialmente también a quienes comparten sus tokens.
@eldon1
@specialfeelings
@supriya.gupta
@irisworld
@urielg
@minus-pi
@magooz
@moonthumb
@yeisono
@javiss
@jonimarqu
@dubble
@elrey9006
@m3ss
@jorgecitoxxxx
@cibersk8
@trentonlundy1
@zonadigital21
@deanlogic
@yankosoito
@elgringoviejo
@zarabatana
@lukdancer
@nahueldare3627
@hhayweaver
@guurry123
@jfang003
@pablodare
@kuronokenshi
@magooz
@lokywolf2295
@fula13
@jeniffer23
@morenow
@lacandela
@flr25
@kursen
@kresnit
@mimismartypants
@merwinrod
@yeckingo1
@jandresd07
@servelle
@oscarpower55
@trenloco
@jandresd07
@globetrottergcc
@wettini1975
@valdiva
@jhessuac
@amaillo
@valdiva
@turkleton
@musdim
@rafasete
@esperosh1ve
@thaddeusprime
@doziekash
@atifaman
@guurry123
@floor93
@hernan86
@zarwelius
@subidu
@tawadak24
@repayme4568
@tampilyne
@banzafahra
I am very grateful to all who have supported this and previous events, thanks to those who entered new and to those who have always supported the event, I hope one day to be able to do 2000 starbits events always, from Now I insist, it will be in the middle and at the end of the month, the rest will be 1000 starbits. Thank you
Agradezco mucho a todos quienes han apoyado este y los eventos anteriores, gracias a quienes ingresaron nuevos y a quienes siempre han apoyado el evento, espero poder algún día hacer eventos de 2000 starbits siempre, de momento insisto, será a mediados y a finales de mes, de resto serán 1000 starbits. Muchas gracias
THANKS A LOT AND THANKS TO EVERYONE THAT SUPPORT THESE EVENTS 😄