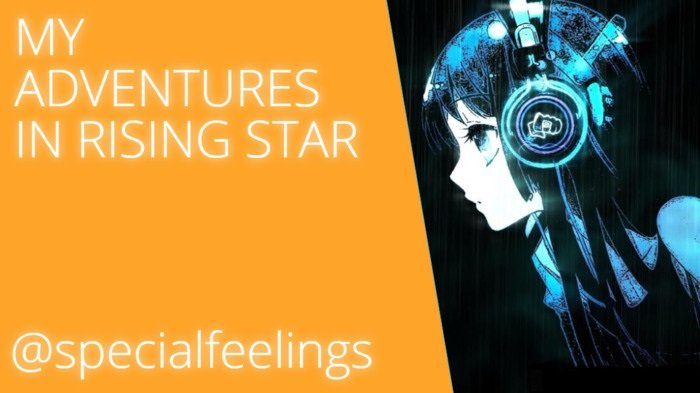 ENGLISH

Hi! Today I have a lot of things to tell you so I hope I don't leave anything out. Let's see!
First of all, I have to tell you that the entries for the raffle are now closed. The prize for the raffle is a beautiful bracelet from UK.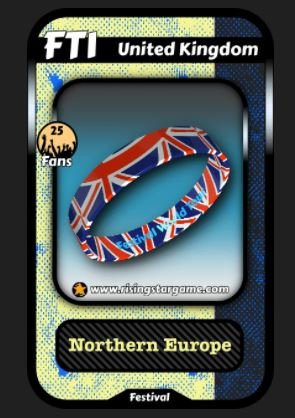 The result of the raffle will be published in my next post. Stay tuned! I want to thank all the people who have participated. I am absolutely amazed at how many people have participated. Good luck in the raffle! I hope you liked it, there will be more in the future.
Now let's see today's progress. To begin with, today I have gone down in the ranking because as I told you I have been saving 100.000 starbits to buy 12 packs so these days I have not bought any cards and I have lost positions in the ranking. Right now my position in the ranking is 136. Yesterday I was in the 132nd place and before yesterday in the 127th.

Today I bought 12 packs so we will see how far I advance in the ranking tomorrow. Little by little we are getting closer to the top 100 which is my goal.
Now here we go with today's 12 packs. Let's see what we have come up with.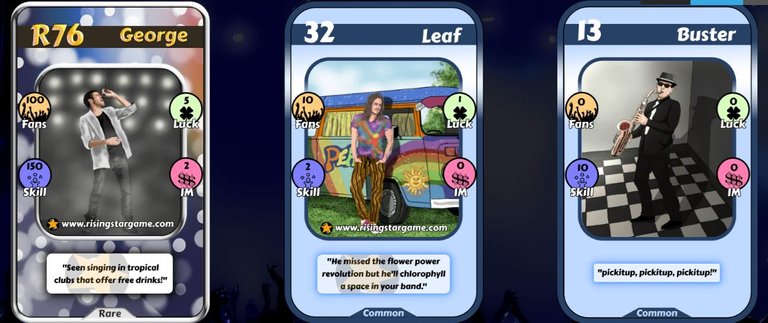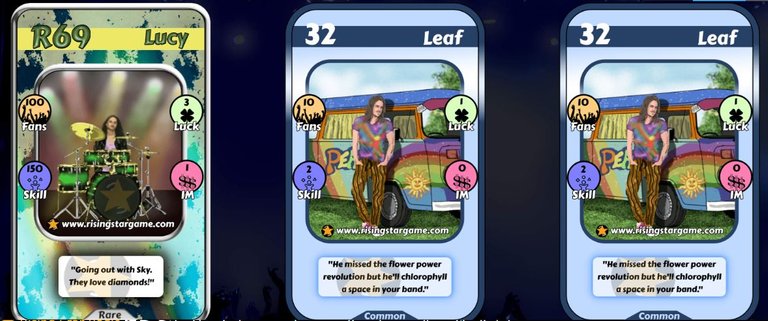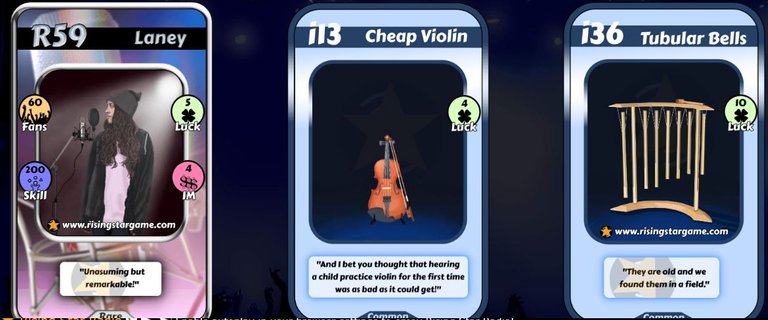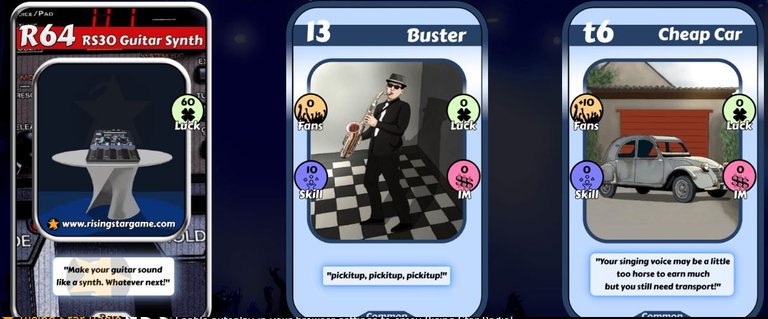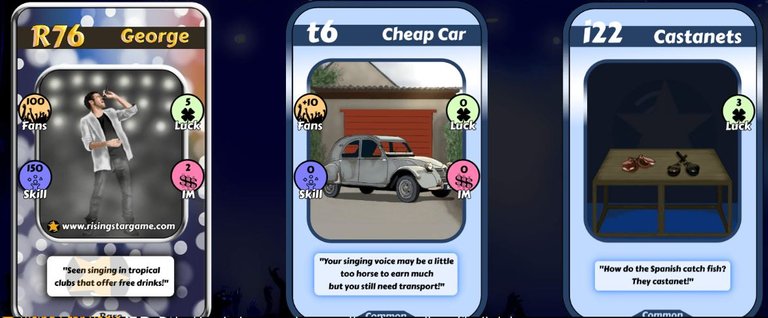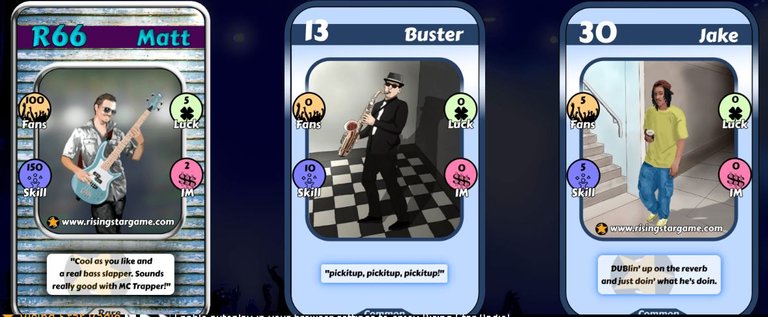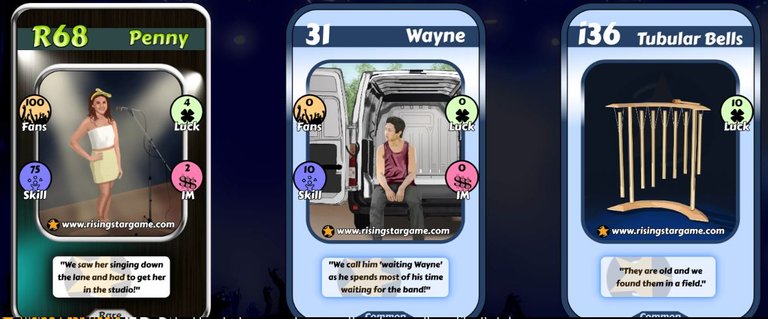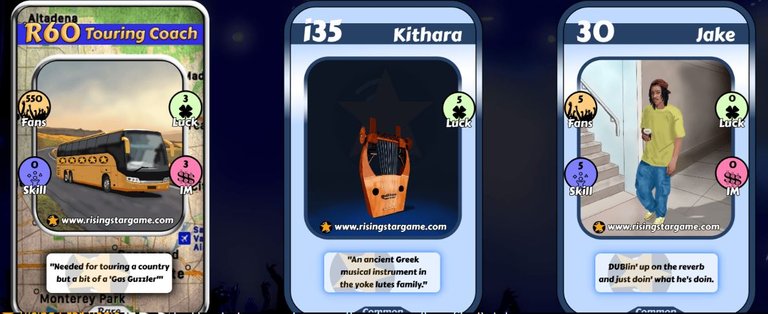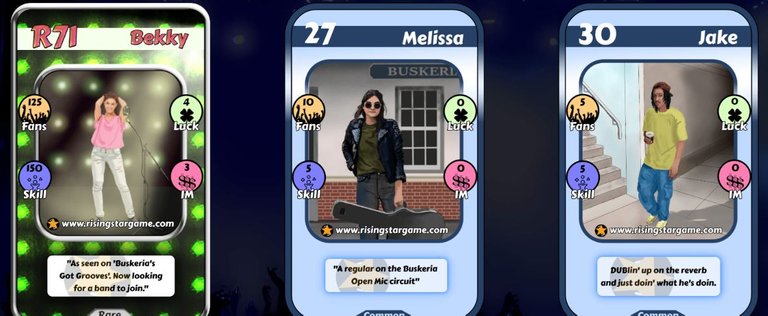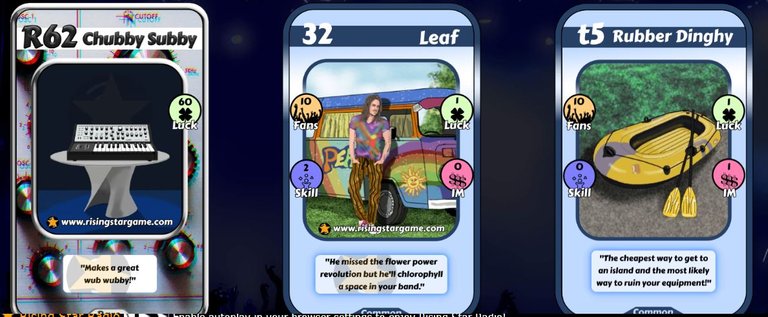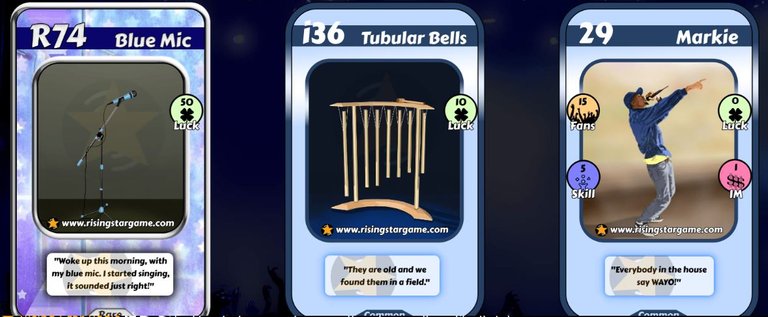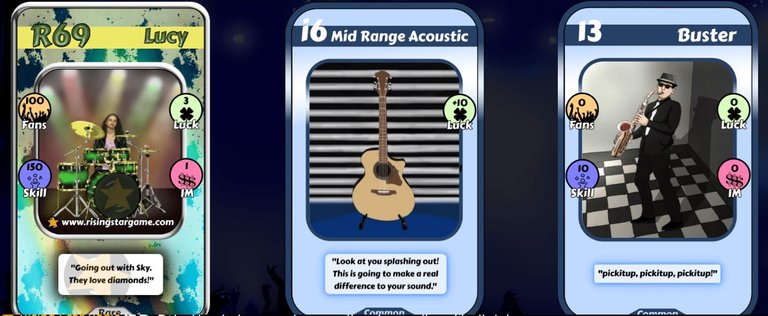 Without a doubt the best card I got out of the 12 packs was R60 Touring Coach. Besides, I didn't have it and it was the only new card I got in these packs. As for the other cards, they have not been bad and there are some interesting ones. I also got some guitars, which is my favorite instrument for music lessons. The other instruments I will try to exchange them for guitars. If someone is interested in any instrument and has a guitar with the same amount of luck as the instrument he wants, he can contact me to make the exchange.
About the main missions I have achieved one of what I call minilogros. The minilogro has been to complete 200 Shopping Mall missions.

Now my goal is to unlock the second mission of the third zone for which I needed to reach level 85 and get 5 Can of Petrol cards. I have already reached level 85 today, but I don't have the cards yet, as I decided to prioritize the 12 packs. In the next few days I will be acquiring the Can of Petrol cards to continue advancing.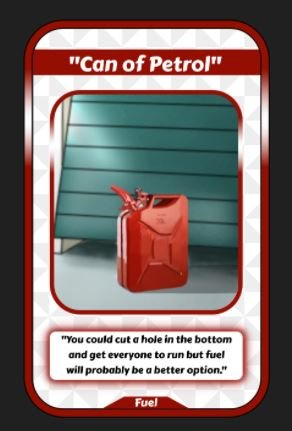 They are quite reasonably priced in the market.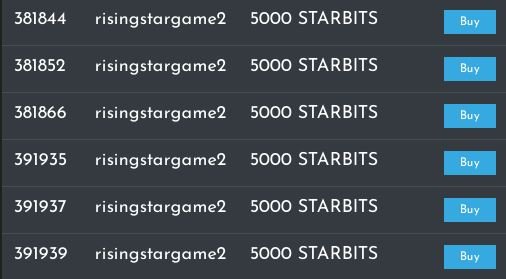 MY PROGRESS - DAY 47
TOTAL MISSIONS: 1414 (+38)
CARDS: 298 (+36)
PERMANENT FANS: 7625 (+1445)
LUCK: 4316 (+276)
SKILL: 13526 (+1258)
IM: 146 (+22)
LEVEL: 85 (+1)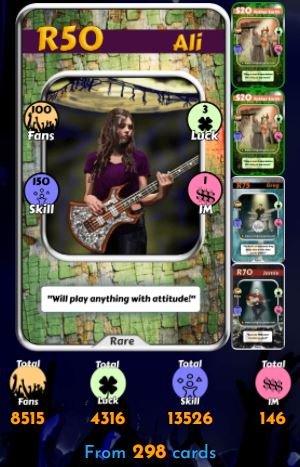 ACHIEVEMENTS

RANKING

And that's all for today! I'm excited to find out who will be the winner of the giveaway. Best of luck and thank you so much for participating! See you in the next post with the winner of the giveaway! <3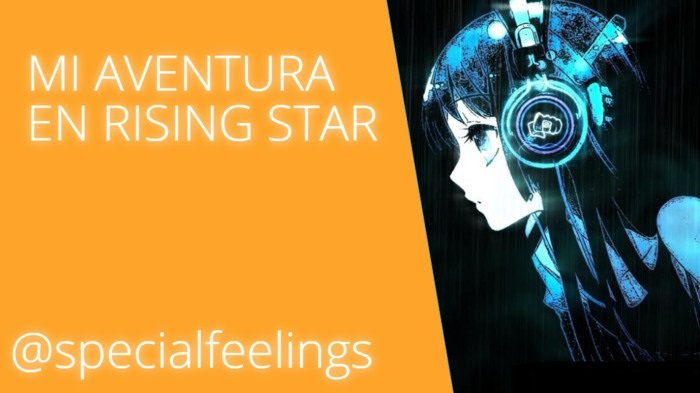 ESPAÑOL

¡Muy buenos días! Hoy tengo muchas cosas que contarles así que espero no dejarme nada ¡Vamos allá!
Lo primero de todo es que tengo que decirles que las entradas para el sorteo ya están cerradas. El premio del sorteo es una preciosa pulsera de UK.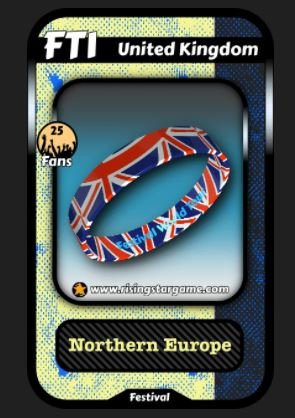 El resultado del sorteo lo publicaré en mi próximo post ¡Estad [email protected]! Quiero darles las gracias a todas las personas que han participado. Estoy absolutamente asombrada de la gran cantidad de personas que han participado ¡Mucha suerte en el sorteo! Espero que les haya gustado, en el futuro habrá más.
Ahora vamos con el progreso de hoy. Para empezar hoy he bajado puestos en el ranking pues como les dije estuve ahorrando 100.000 starbits para comprar 12 packs por lo que estos días no he comprado ninguna carta perdiendo posiciones en el ranking. Ahora mismo mi posición en el ranking es la 136. Ayer me encontraba en el puesto 132 y antes de ayer en el 127.

Hoy he comprado 12 packs así que veremos cuanto avanzo en el ranking mañana. Poquito a poco vamos acercándonos al top 100 que es mi objetivo.
Ahora vamos allá con los 12 packs de hoy. Veamos que nos ha salido.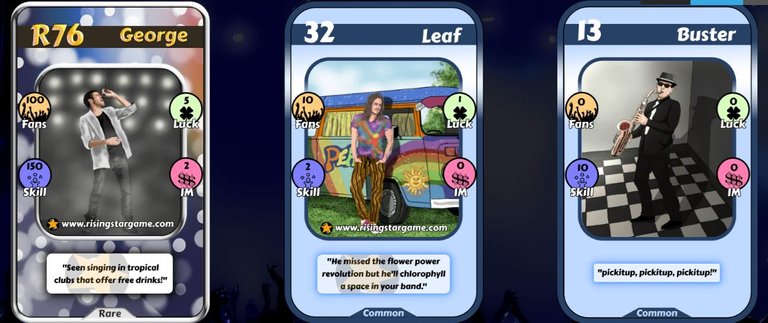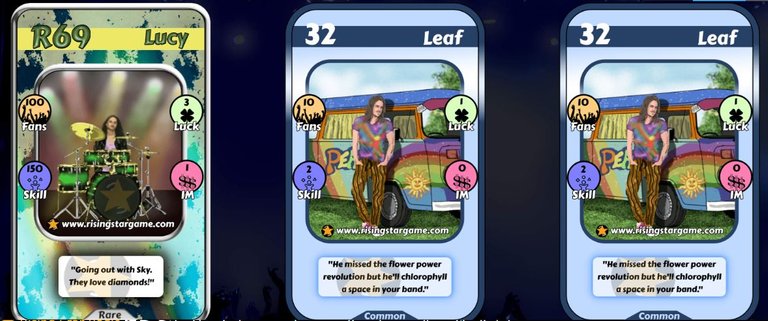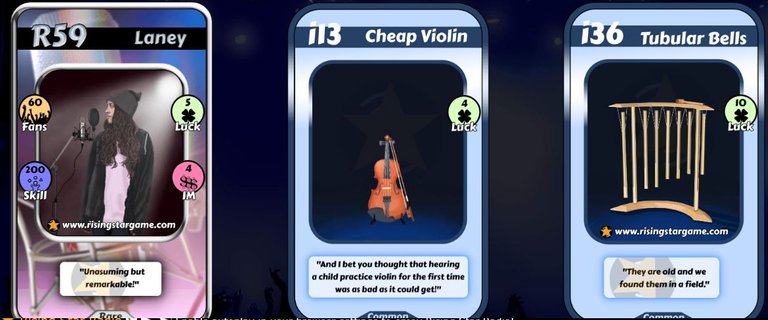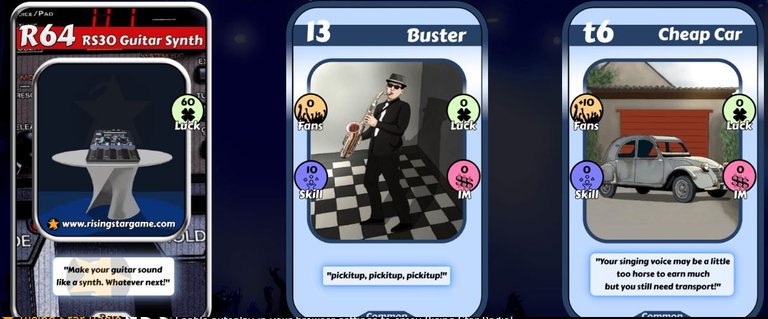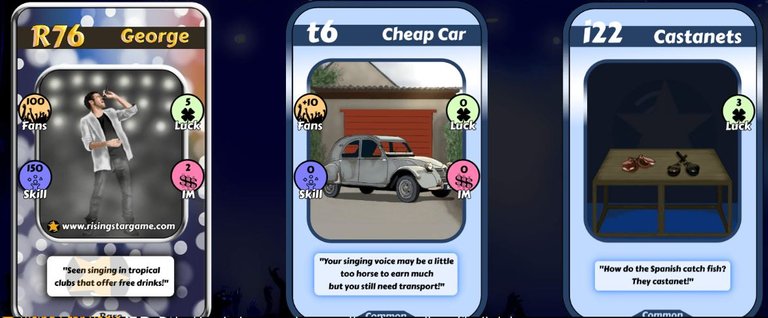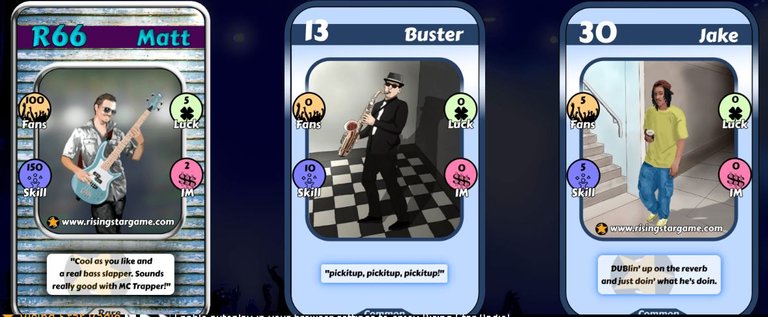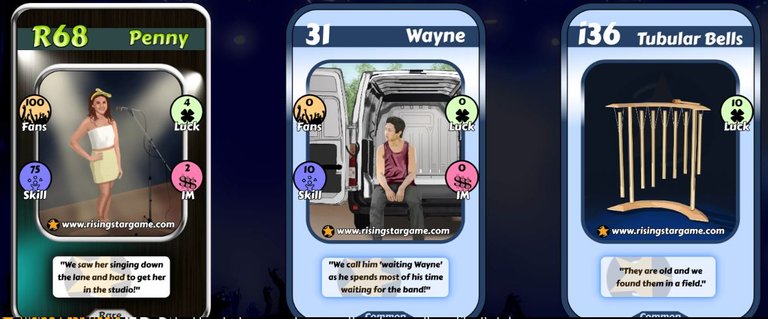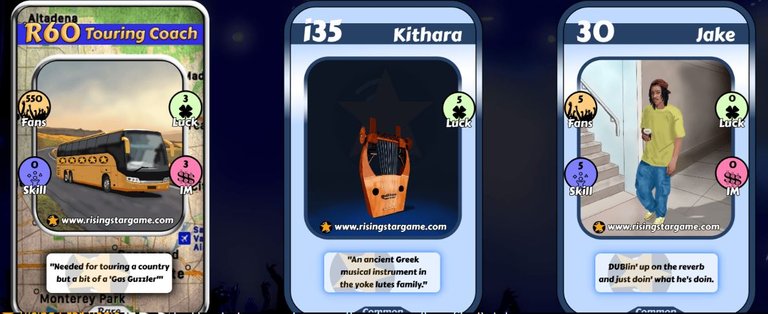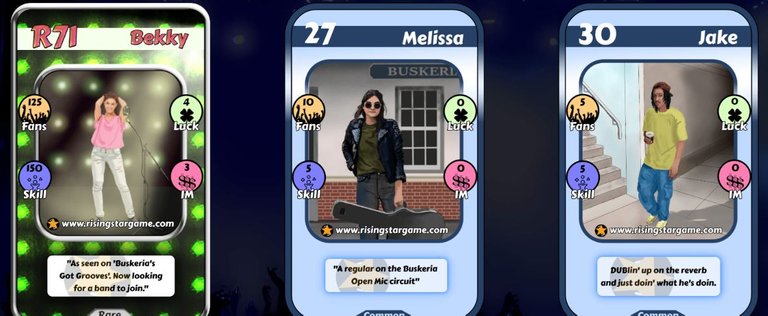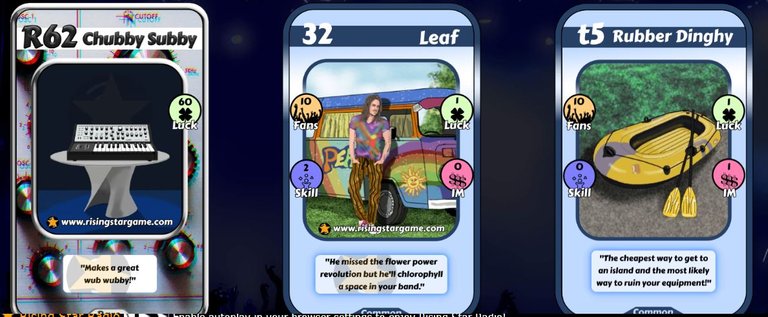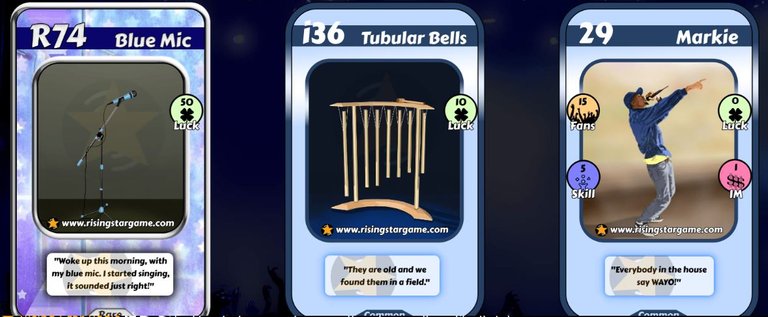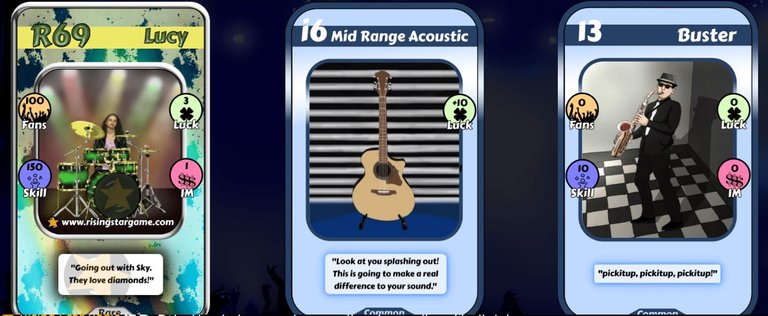 Sin duda alguna la mejor carta que me salió de los 12 packs fue R60 Touring Coach. Además, no la tenía y ha sido la única carta nueva que consigo en estos packs. Sobre las demás cartas, no han estado mal y hay algunas interesantes. También ha salido alguna guitarra que es mi intrumento preferido para las clases de música. Los demás intrumentos trataré de intercambiarlos por guitarras. Si alguien está interesado en algún instrumento y tiene una guitarra con la misma cantidad de suerte que el intrumento que quiere puede contactar conmigo para hacer el intercambio.
Sobre las misiones principales he conseguido uno de los que yo llamo minilogros. El minilogro ha sido completar 200 misiones de Shopping Mall.

Ahora mi objetivo es desbloquear la segunda misión de la tercera zona para la que necesitaba alcanzar el nivel 85 y conseguir 5 cartas de Can of Petrol. El nivel 85 ya lo he alcanzado hoy, pero las cartas no las tengo aún, ya que decidí priorizar los 12 packs. En los próximos días iré adquiriendo las cartas de Can of Petrol para seguir avanzando.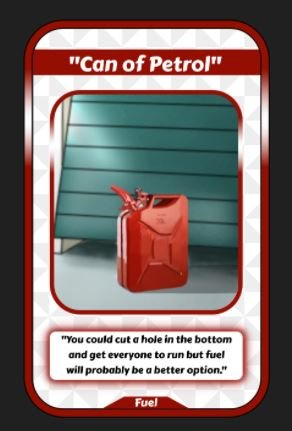 Están a un precio bastante razonable en el market.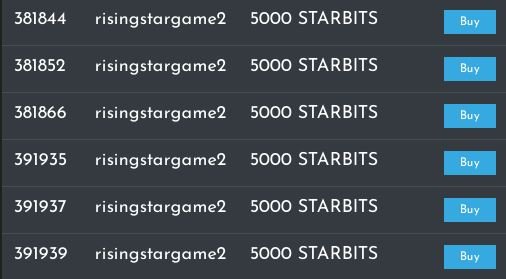 MI PROGRESO - DÍA 47
MISIONES EN TOTAL: 1414 (+38)
CARTAS: 298 (+36)
FANS PERMANENTES: 7625 (+1445)
LUCK: 4316 (+276)
SKILL: 13526 (+1258)
IM: 146 (+22)
NIVEL: 85 (+1)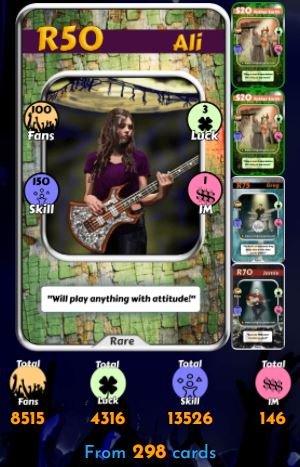 LOGROS

RANKING

¡Y esto ha sido todo por hoy! Estoy emocionada por saber quien será la persona ganadora del sorteo ¡Mucha suerte y muchas gracias por haber participado! ¡Nos vemos en el siguiente post con la persona ganadora del sorteo! <3