Hello dear friends.
Continuing with series of posts dedicated to artists that have released their Music NFT's within the game Rising Star (@risingstargame), that I have bought so far and will buy in the future.
Today it is time for the track Juxta - The Music.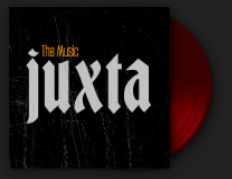 "
Imagine Radiohead, Nine Inch Nails & The Buzzcocks had a baby. We like to call it "Industrial Post-Punk".
"
"
LYRICS
Thank you for the music during all my adolescent days
Thank you for the music that stopped me going astray
Thank you for the music that helped me through all my dark days
Thank you for the music made me wan to pick up my guitar and play
Loved those Saturday morning trips to the record shop
Excitement of seeing what new releases you`d got
Travelling home with my new LP in my hands
Yet another album from a heavy metal band...
"
https://www.atomcollectorrecords.com/
What to say but one big THANK YOU.!! for everything. Your music, your efforts, your character.
This awesome track is in many ways the anthem of our friendship and community.
It is more then apprecieted.
Keep on rocking dear friend.!!
Juxta on Twitter.
https://twitter.com/JUXTAmusicUK
Juxta on Spotify.
https://open.spotify.com/artist/21iGpZuaMiJPrCNQcWPKKN
""""""
Rising Star Game is one of those truly awesome, ground breaking projects. Appealing to both and gamers and artists. It is my honor and joy to be personally involved from the beginning and as a supporter, player and content provider.
If you like gaming, music, crypto I'm pretty sure you would be enjoying this game just as we do.
You are more than welcome
"Start as a lowly busker and work your way up to global mega star! Earn STARBITS playing Rising Star, the Hive Engine NFT music career game!"
https://www.risingstargame.com?referrer=ugochill